Fragment Specific Plates
Features
Designed for intermediate and radial columns
Modular system for fixation of each fragment
Anatomically contoured with a low profile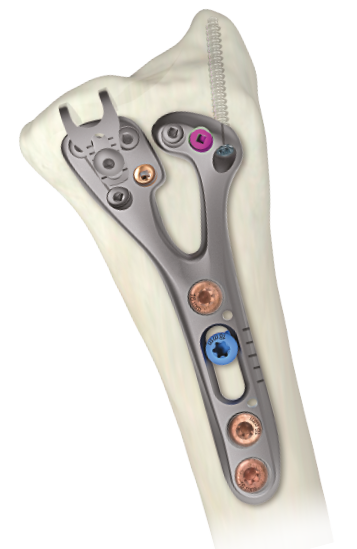 Fragment Specific Plates
The Geminus range of fragment specific plates work to repair fractures of the intermediate and radial columns in complex cases where surgery is required. The modular system of plates is designed to provide rigid fixation of each fracture fragment and together apply compression from multiple directions. Surgeons have the option to choose from a selection of anatomically contoured plates with a low profile specifically engineered for the radial, intermediate and ulnar columns.
INTERESTED IN FRAGMENT SPECIFIC PLATES
This pioneering system from Skeletal Dynamics is part of the Geminus range that also includes
Distal Radius Volar Plate
Volar plating has dramatically reshaped the treatment of distal radius fractures.
Dorsal Spanning Plate
The Geminus dorsal spanning plate is specifically engineered to support dorsally displaced and comminute fractures of the distal radius

One of the most liberating things about starting our own orthopaedic company was the opportunity to tailor-make our own bag of products.  The freedom to assemble a LEDA Orthopaedics portfolio, which we know will appeal to the surgeons we are privileged enough to work...
read more