UK ORTHOPAEDIC DISTRIBUTORS
LEDA are independently run, UK orthopaedic distributors. Our focus is on market-leading customer service, providing consultative procedural knowledge and personal product advice to a highly professional client base.
LEDA were established in October 2013 by Managing Directors, David Plane and Jonathan Bloy.
When we established the company, we had one overriding goal: to provide exceptional levels of service to our customers and always enjoy what we do!
LEDA cover the UK and Ireland as orthopaedic distributor / agents for many multinational manufacturer-suppliers. We began as sales agents for Wright Medical and Lima Corporate, and naturally progressed into stock-holding representatives for innovative international manufacturers like Skeletal Dynamics and Keri Medical.
We have over 30 years' collective experience in the Orthopaedic / Medical Device industry. Our directors have worked for international and domestic orthopaedic companies, and the other members of our team come from a wide variety of backgrounds.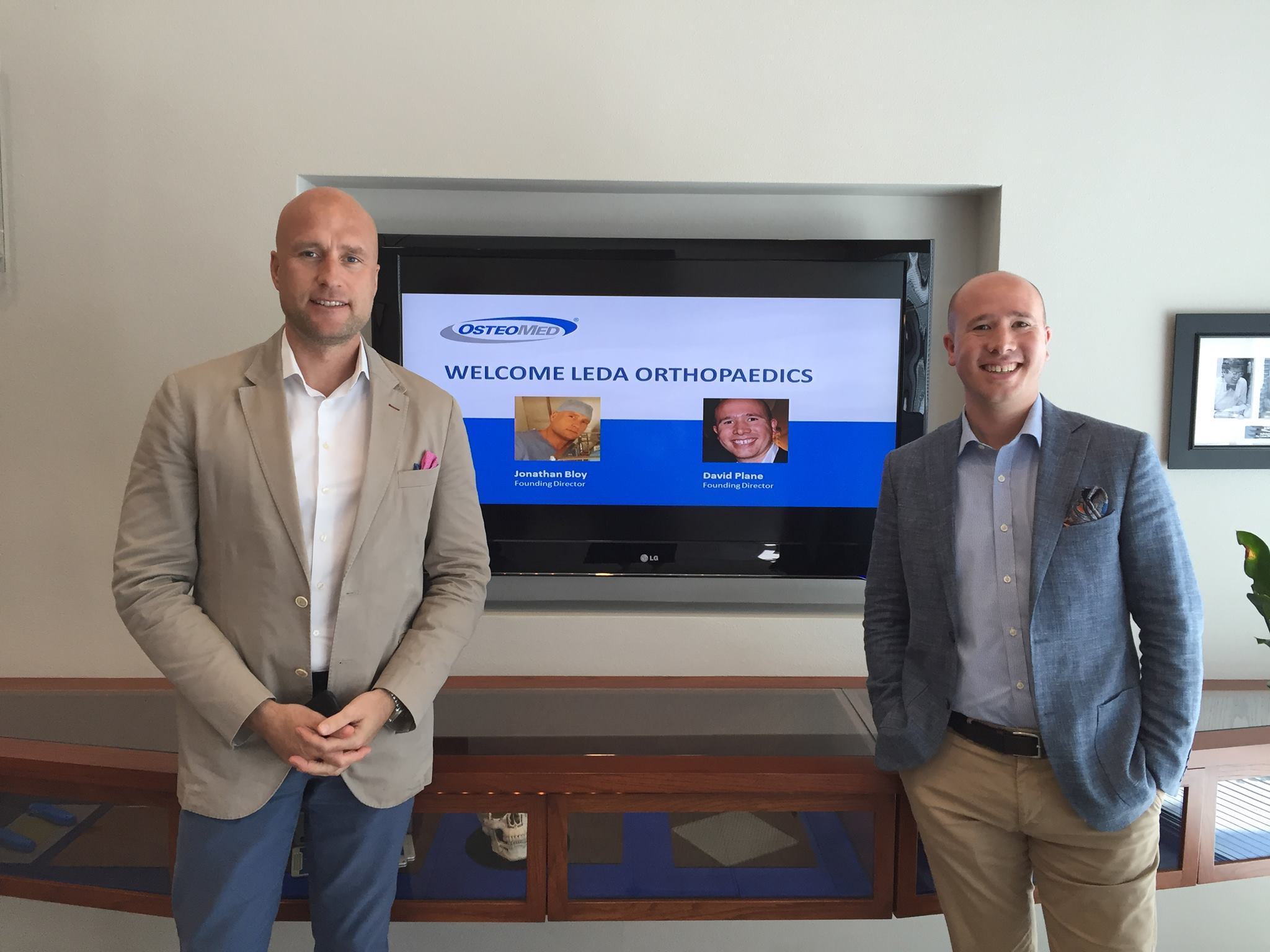 LEDA'S UK INFLUENCE
LEDA have a team of 15 field-based sales professionals covering all corners of the UK.
As one of the UK's leading orthopaedic distributors, we have excellent relationships with key customers in multiple orthopaedic specialties including:
Specialist Upper Limb Trauma (Skeletal Dynamics)
Orthobiologics & Upper Extremity (Wright Medical)
Pelvic & Acetabular Trauma – working in UK's major Level 1 Trauma Centres (Starr Pelvic Frame)
Patient Positioners & Elevators (Ortholove)
Infection Control (CFI C-Armor)
LEDA run an apprenticeship scheme for training and developing new talent