Foam elevators designed by leading surgeons to aid home healing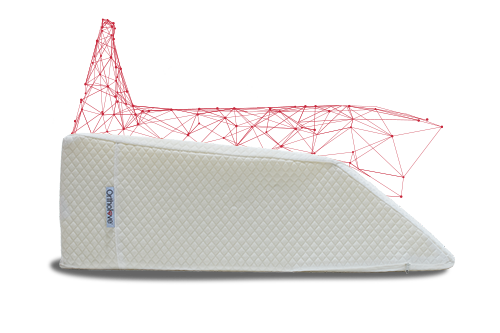 Designed by leading orthopaedic surgeons, the Ortholove® HomeFoam foam elevators are the perfect solution to reduce postoperative swelling while relieving pressure on the knees, hips and lower back.  Reduced swelling leads to enhanced recovery and fewer complications.
Enhanced Home Recovery
Recover from your surgery in the comfort of your own surroundings with the HomeFoam version of our Ortholove® Professional Series SRE (Swelling Reduction Elevator).
Our elevator pillow is perfect for reducing postoperative swelling whilst enhancing healing and recovery.   Our beautifully designed HomeFoam is recommended by expert orthopaedic surgeons to keep your foot at the perfect height while relieving stresses on your knee, hip and lower back. These devices are perfect for anyone recovering from foot, ankle surgery and lower limb surgery.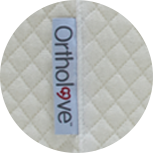 Competitive Edge
Cheap imitations of the original Ortholove® HomeFoam are often too low, too soft, or too firm to afford the advantages and benefits of the surgeon-recommended Ortholove® HomeFoam product.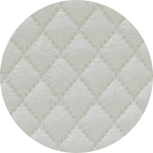 Antibacterial & Breathable Covers
Every Ortholove® HomeFoam elevator comes with a removable, washable, breathable Air Layer® cover, which are made of durable, moisture-absorbing material designed to keep your leg cool, dry and comfortable as you recover. Extra covers can be purchased separately.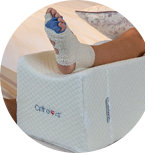 Ergonomic Design
Ortholove® HomeFoam's sturdy and ergonomic design offers the optimum position of the leg, foot, knee, and hip to ensure your comfort whilst relieving unwanted pressure on the calf. Reduced pressure on the calf may reduce the risk of blood clots and decreased swelling enhances wound healing.
Look no further for the perfect professional foam elevator, to find out how we can help.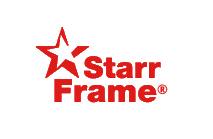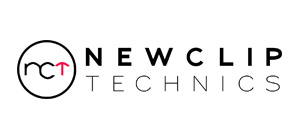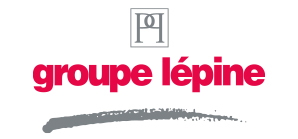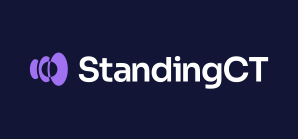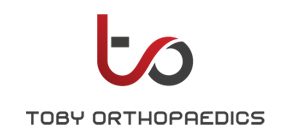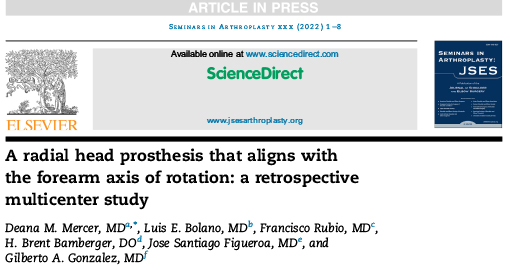 52 Align cases across 6 surgical centres, with an average follow up of 50 months. Results show great patient satisfaction and no loosening Read Full Clinical Data
read more