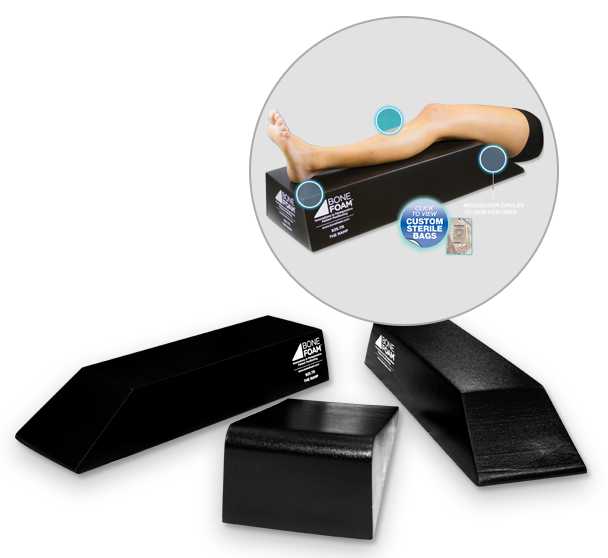 BONE FOAM
Features of Bone Foam®
Saves 10-20 minutes each case
Consistent and stable
Strategic design for each extremity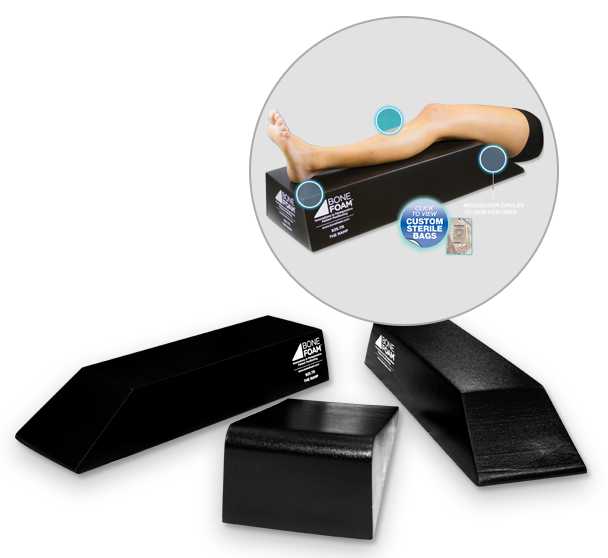 BONE FOAM
Bone Foam is dedicated to bringing innovative patient positioners to the market of orthopedics. These products provide a consistent, stable and time effective solution for the Operating Room and also have a consistent presence in 9 countries abroad.
Bone Foam began in the Operating Room with an apparent need for an improved method for patient positioning. Our goal to eliminate "towel bumps" across the United States has proven to be just the solution hospitals needed, while reducing expensive time and cost factors associated with patient positioning in the Operating Room and excessive sterilized laundry. By providing a consistent and stable platform that allows extremities to be offset, and making OR imaging faster, safer and easier, Bone Foam Inc. can save valuable minutes per case.
Bone Foam provides a complete line of patient positioners for orthopedic trauma procedures, focusing on the very specific patient positioning needs that are unique to each surgical procedure. By listening to surgeon's clinical issues we have developed the ability to react rapidly to the needs of the market and promptly design and provide unique solutions in an effective manner.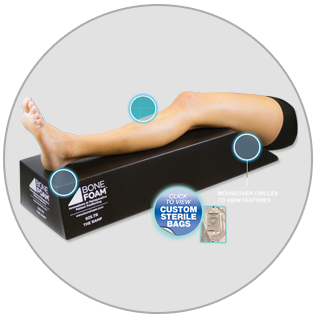 Lower Extremity Positioners
The Bone Foam family of lower extremity operating room patient positioners aid in positioning the patient in the supine, prone and lateral position during surgery. Bone Foam positioners provide improved patient stability, comfort and operative consistency.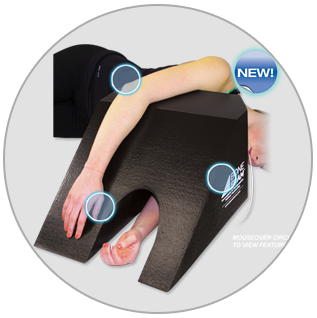 Upper Extremity Positioners
The Bone Foam family of upper extremity pieces creates a consistent surgical working surface while helping stabilize the patient's arms in a lateral position. The upper extremity pieces are designed with off-set down arm tunnels, which aids in C-arm imaging to help create a faster, safer surgery.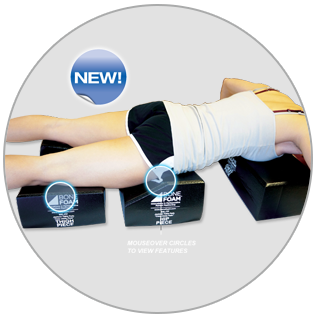 Other Positioners
The rapidly expanding family of Bone Foam patient positioning devices has application within a wide variety of surgical scenarios. All of our pieces are designed with the patient's comfort in mind as well as the clinical effectiveness for the OR team.

One of the most liberating things about starting our own orthopaedic company was the opportunity to tailor-make our own bag of products.  The freedom to assemble a LEDA Orthopaedics portfolio, which we know will appeal to the surgeons we are privileged enough to work...
read more